Designing a kitchen is a complex process that goes far beyond selecting colours and appliances. It requires a deep understanding of the homeowner's needs, preferences, and lifestyle.
In this article, we'll take you through the intricate process of kitchen design with insights from senior designer Julia Shuttleworth. Discover how a designer plans your kitchen, taking into account essential factors like functionality, aesthetics, and budget.
Understanding the Client's Needs
The first step in the kitchen design process is finding out crucial information about how the client uses a kitchen. One of the first considerations is understanding the primary purpose of the kitchen. Is it mainly a space for cooking, entertaining, or family gatherings? This initial insight helps tailor the kitchen's design to the specific needs of the homeowner. Additionally, another key piece of information is about the number of people who typically use the kitchen simultaneously to ensure efficient flow and functionality.
Budget Management
Budget is a significant factor in kitchen design. We emphasise the importance of understanding the client's budget range and collaborate closely with clients to strike a balance between their desired design and financial constraints.
Our approach involves providing options and recommendations that align with the budget while ensuring a high-quality and functional kitchen that you'll love for years to come.
Exploring Layouts and Styles
Clients often have particular layouts or styles in mind for their kitchens. Some may prefer open-concept kitchens, while others lean towards closed designs. At Häcker we discuss these preferences with our clients and provide suggestions based on their desired aesthetics and functionality goals. This ensures that the kitchen's layout and style align with the homeowner's vision.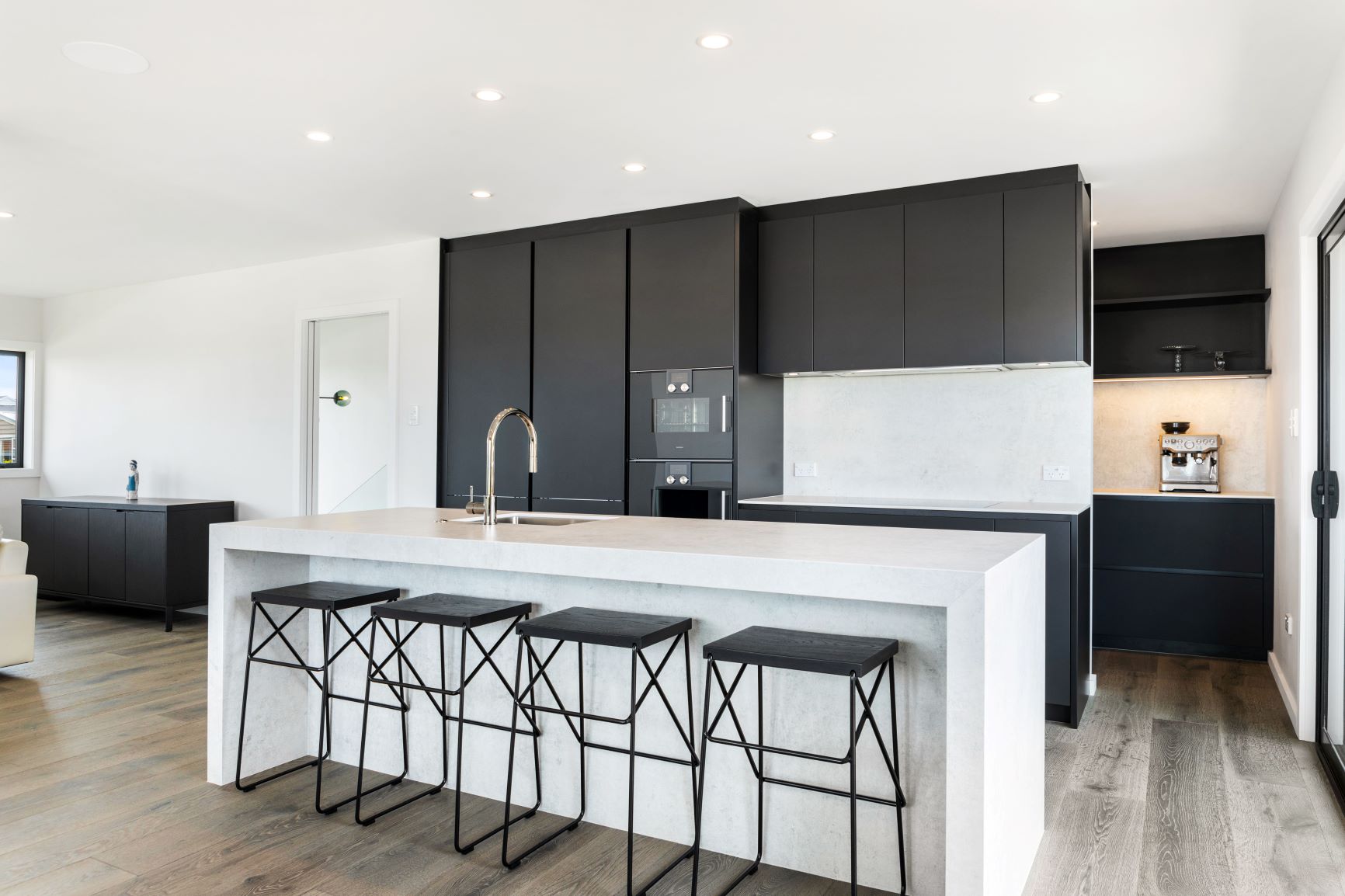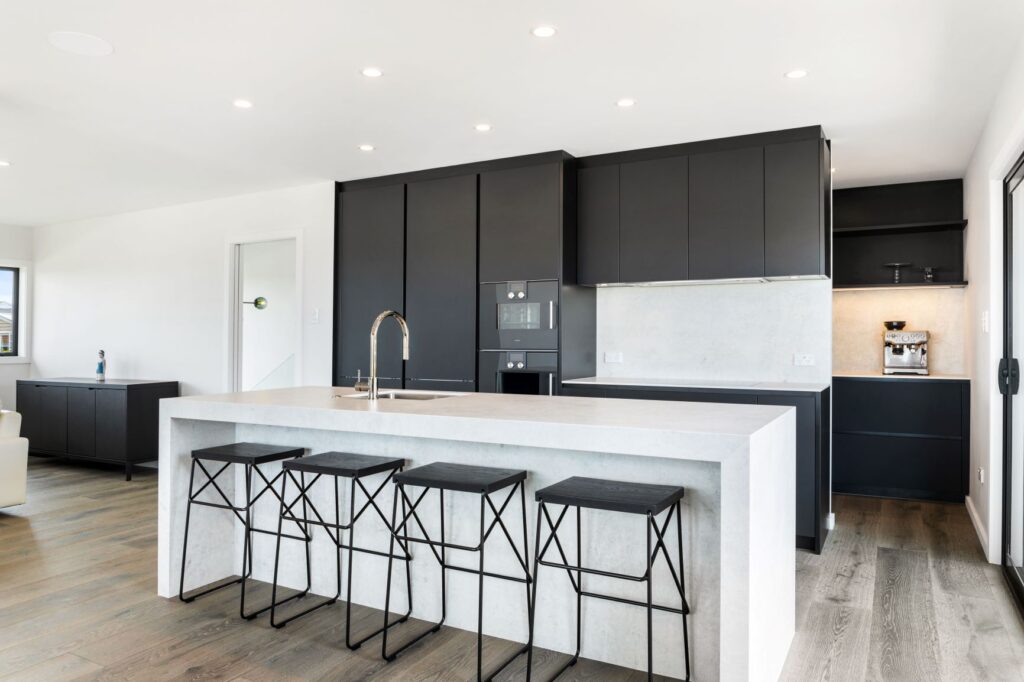 Considering Habits and Preferences
Client habits and preferences play a significant role in kitchen design. Julia asks clients about their cooking habits, whether they are avid home chefs or prefer quick and simple meals. This information helps her determine the type of appliances and workspace required. She also inquires about any physical limitations or special needs, ensuring the kitchen accommodates specific requirements, such as left-handed individuals or those with mobility issues.
Designing for Families with Children
For families with children, safety is paramount in kitchen design. We inquire about the ages of the children and any specific safety concerns. Childproofing measures are discussed, including:
1. Avoid sharp-edged countertops, islands, and tables in favour of rounded or bevelled edges.
2. Designing countertops at different heights to accommodate both adults and children.
3. Incorporating sufficient storage solutions for children's utensils, plates, and snacks.
Addressing Pet Needs
Pets are also considered in the design process. We encourage our clients to tell us about their pets and their specific needs, such as a pet feeding station or storage solutions for pet supplies and food. We then brainstorm unique and custom solutions for your individual needs.
Efficient Storage Solutions
Storage is crucial to any successful kitchen. We seek information regarding how much storage a client needs, including the number and types of kitchen items. This information guides our design process to integrate efficient storage solutions, such as pantry spaces, drawers, and cabinets with internal organisers, ensuring everything has its place.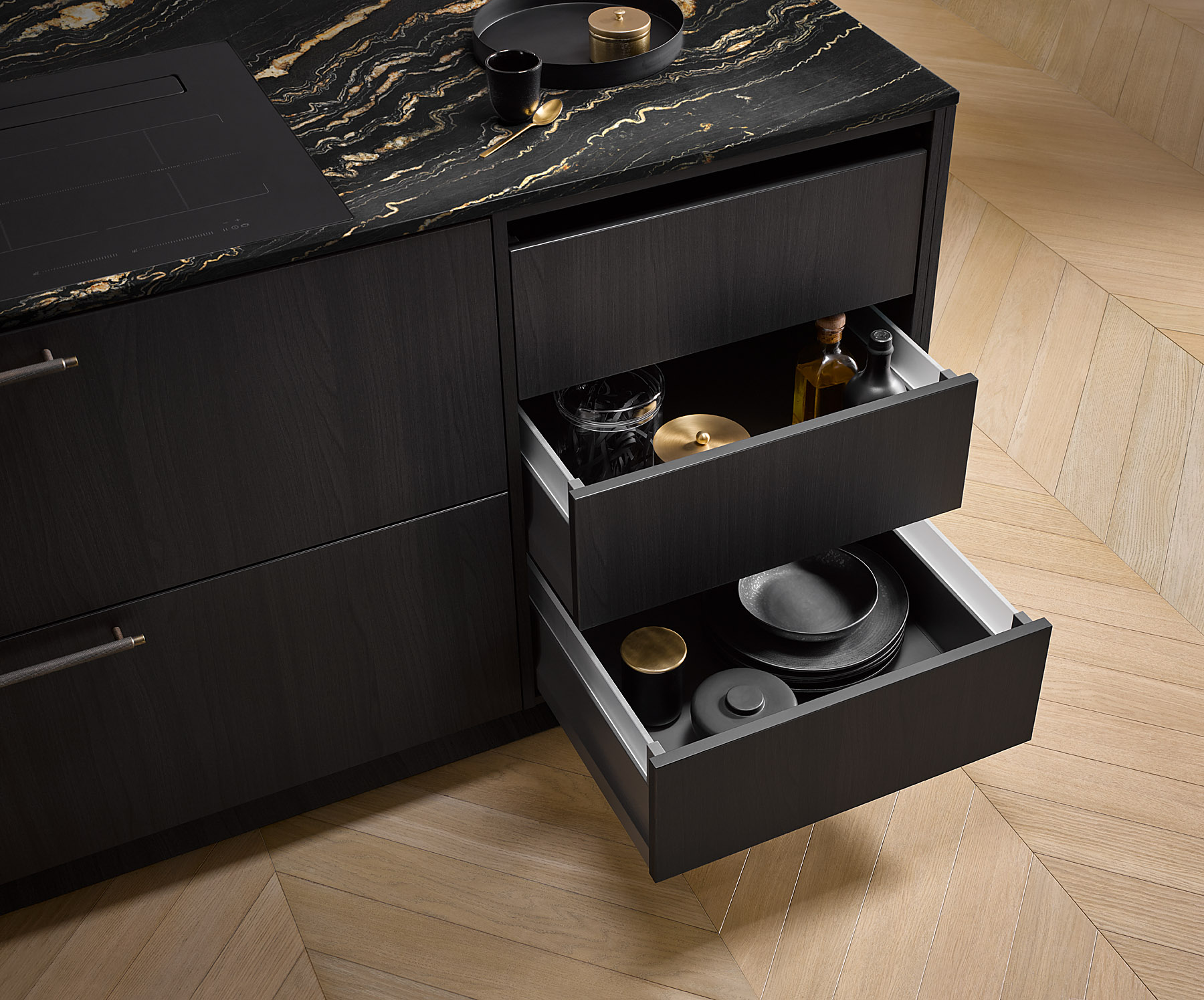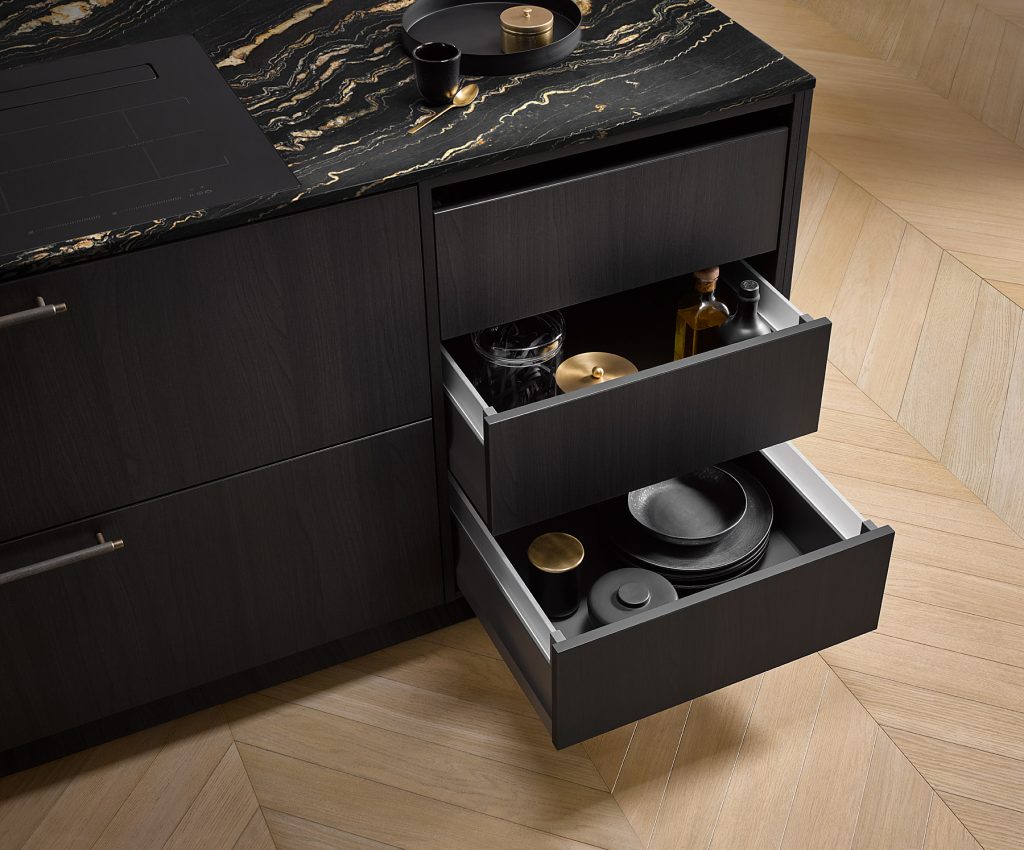 Materials and Finishes
Materials and finishes are vital elements in kitchen design. Julia discusses preferences for cabinet fronts and worktops with clients, considering factors like durability, ease of maintenance, and alignment with the desired style and colour scheme. We also give our clients insight into design trends to help future-proof your kitchen.
Incorporating Architectural Features
If there are existing architectural features in the kitchen space, the Häcker Kitchens design team focuses on how to incorporate or enhance these elements in the design. This approach adds character and ensures the kitchen feels cohesive with the rest of the home.
Designing a kitchen is a holistic process that takes into account the client's needs, lifestyle, and preferences. By asking thoughtful questions and considering various aspects of the homeowner's life, our designers like Julia ensure that every element aligns with the client's vision. Collaborating with a skilled designer allows homeowners to create their dream kitchen, one that not only reflects their style but also enhances their everyday lives. Kitchen design goes beyond aesthetics; it's about creating a functional and beautiful space that truly fits your needs.