Embarking on a kitchen renovation can be an exciting yet daunting endeavour. As the heart of your home, the kitchen requires a harmonious blend between functionality and aesthetic appeal. Considering this redesigning your kitchen is a significant project which requires, careful planning and execution to find this harmonious balance. In this comprehensive guide, we provide a step-by-step guide to help you plan your kitchen renovation to ensure you get the kitchen of your dreams.
Step 1: Consider the Layout
The first step in planning your kitchen renovation is to carefully consider the layout and working zones. The layout plays a crucial role in the functionality of your kitchen. Take into account the placement of your appliances, the size of cabinets and the functionality of empty space. Ideally, your kitchen layout should create an efficient workflow for food preparation, cooking and cleaning.
Once you have chosen a layout, focus on the three primary working zones: storage, preparation and cooking. The storage zone includes the refrigerator, pantry, and cabinets. The preparation zone comprises the sink and bench space, while the cooking zone consists of the cooktop, oven, and microwave. Ensure that the arrangement of these zones promotes a smooth workflow for ease of use.
Designing a kitchen layout that fits your needs can transform cooking and entertaining into a pleasure.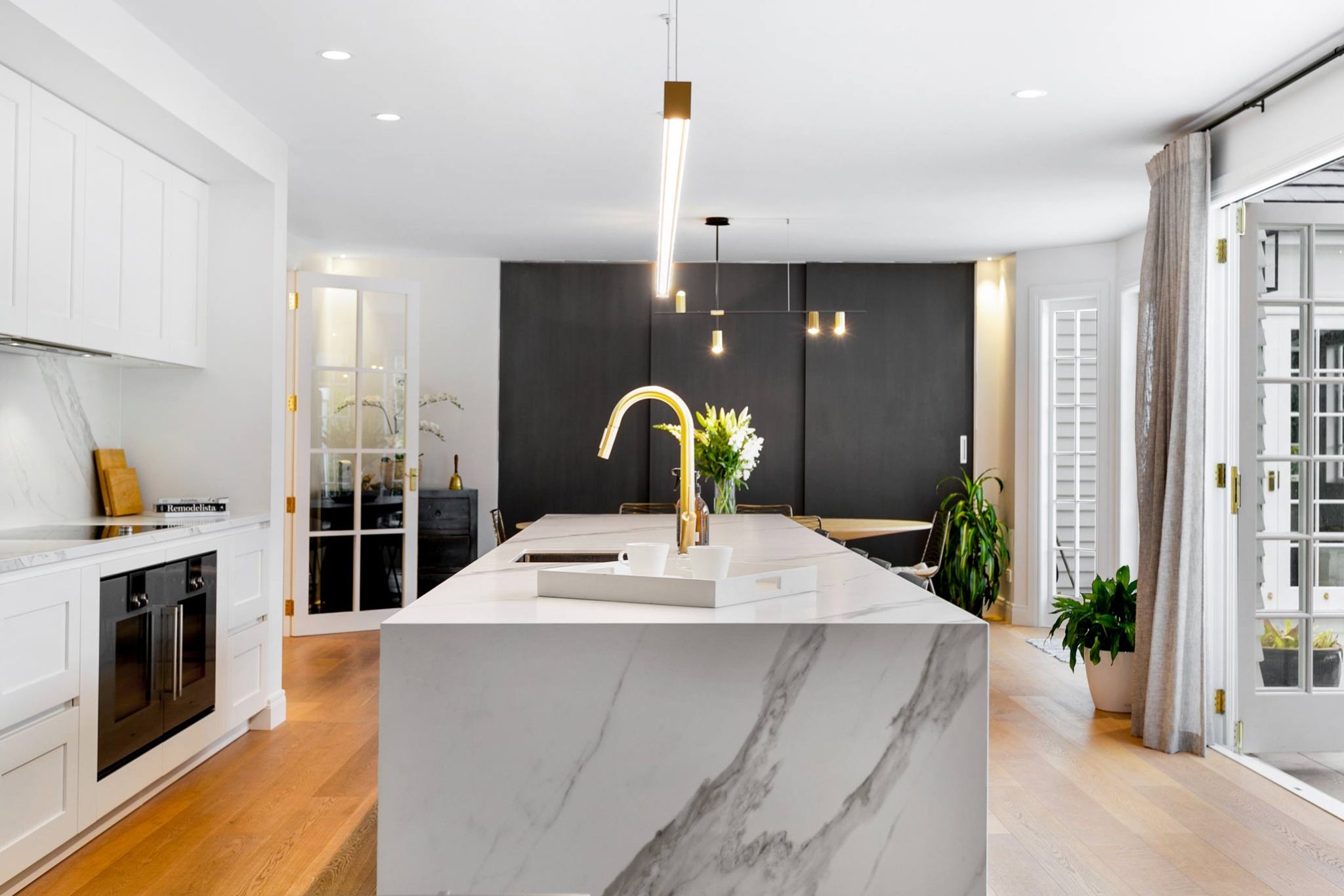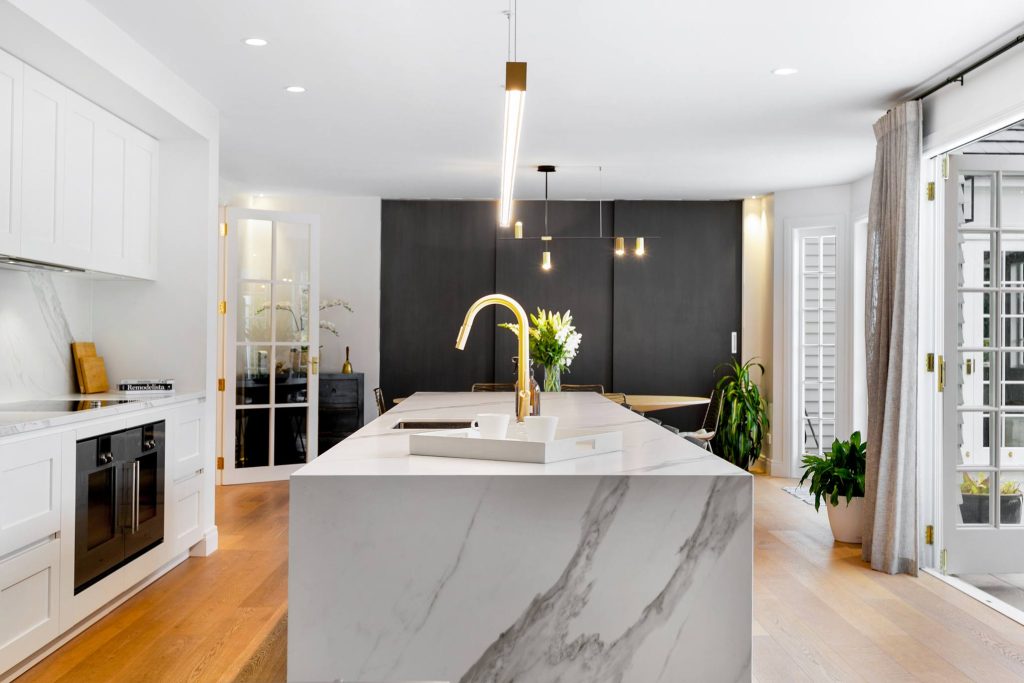 Step 2: Maximise Space
Next, consider your requirements for storage space and functionality. Identify the essential features and elements that will make your kitchen more practical. Begin by creating a list of your must-haves, including the number of cabinets, drawers, and shelves needed to store your kitchen essentials. Think about the items you will store in each area of your kitchen, from utensils and cookware to small appliances and pantry items. This will help determine the size and placement of each storage area.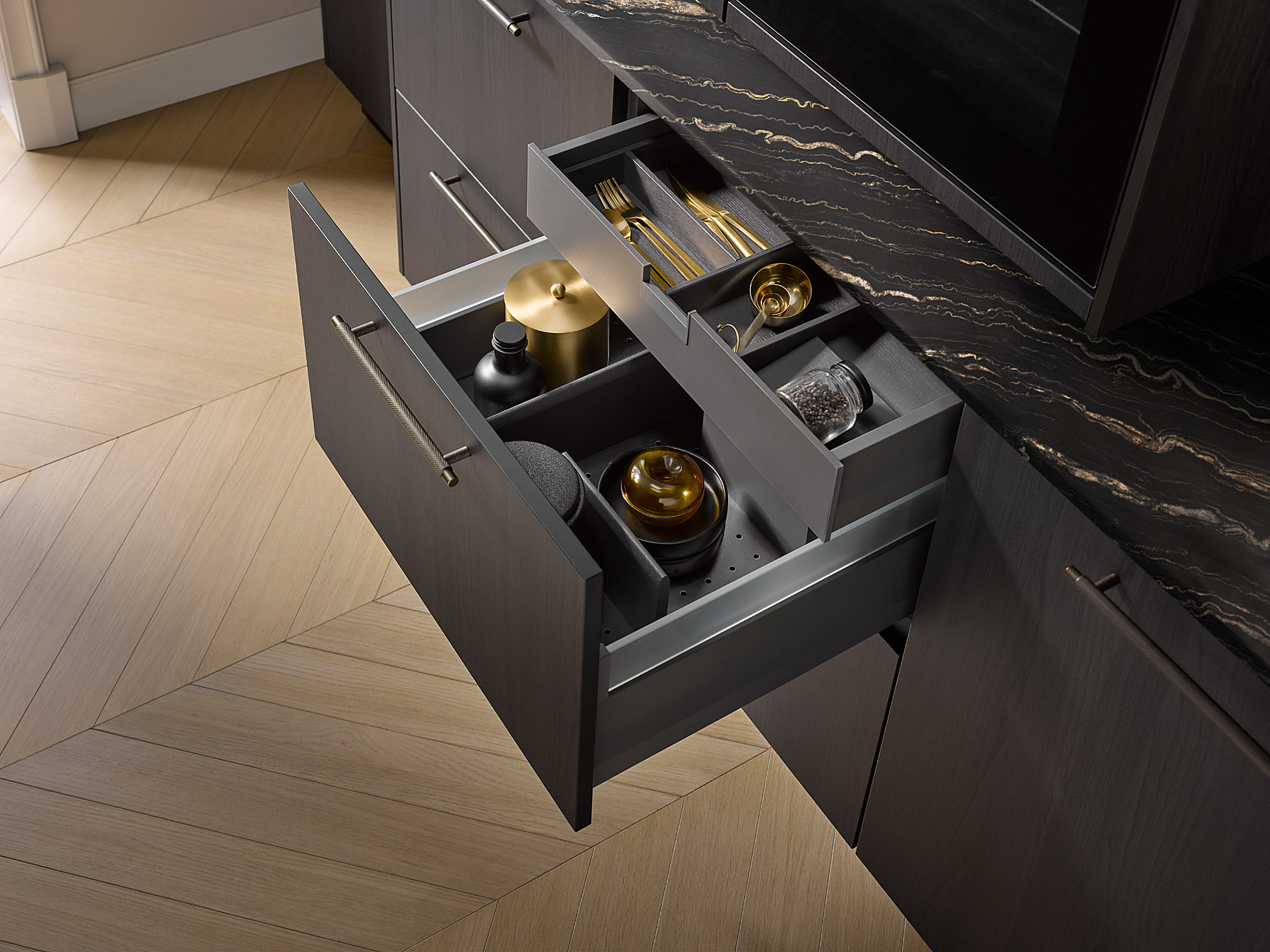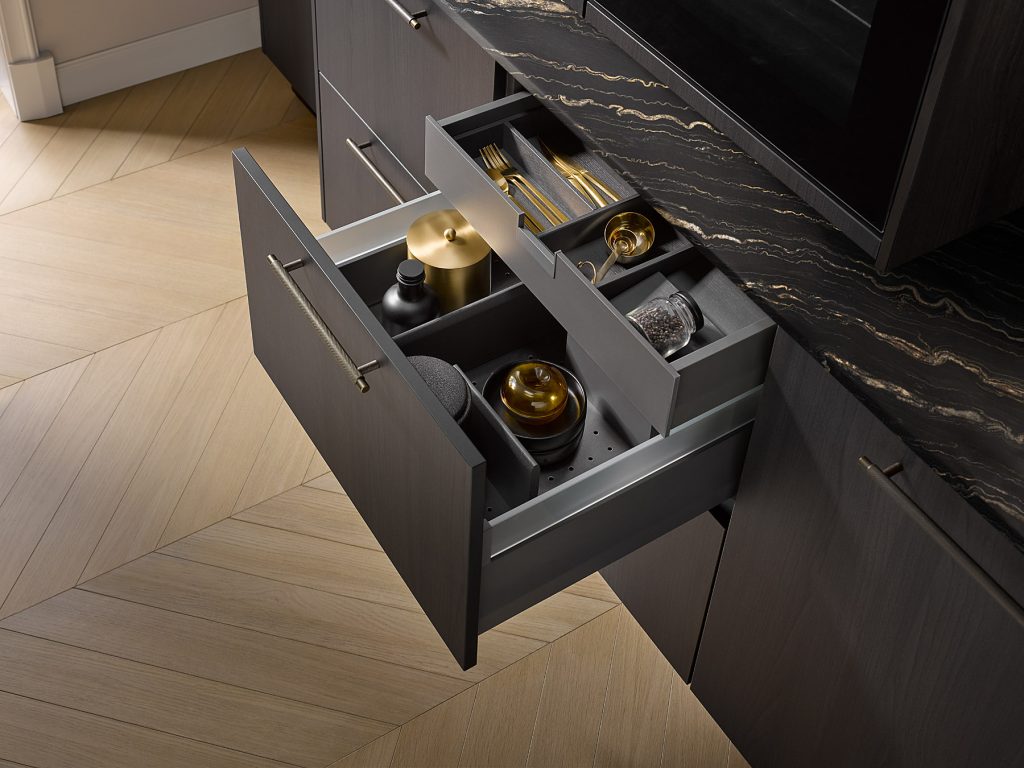 Step 3: Choose Your Appliances
Appliances are crucial for any kitchen, contributing to the effectiveness and enjoyment of your cooking experience. When deciding on which appliances you need, consider your lifestyle and cooking habits. For instance, if you often host dinner parties or have a large family you may require a double oven or space for an extra-large refrigerator.
Additionally, the style and design of your appliances are important. They can set the tone for the overall look and feel of your kitchen, seamlessly blending in or standing out as statement pieces. Stainless steel appliances are a popular choice, offering a modern and versatile option suitable for various kitchen styles. Black appliances can add sophistication, while white appliances can provide a rejuvenating aesthetic.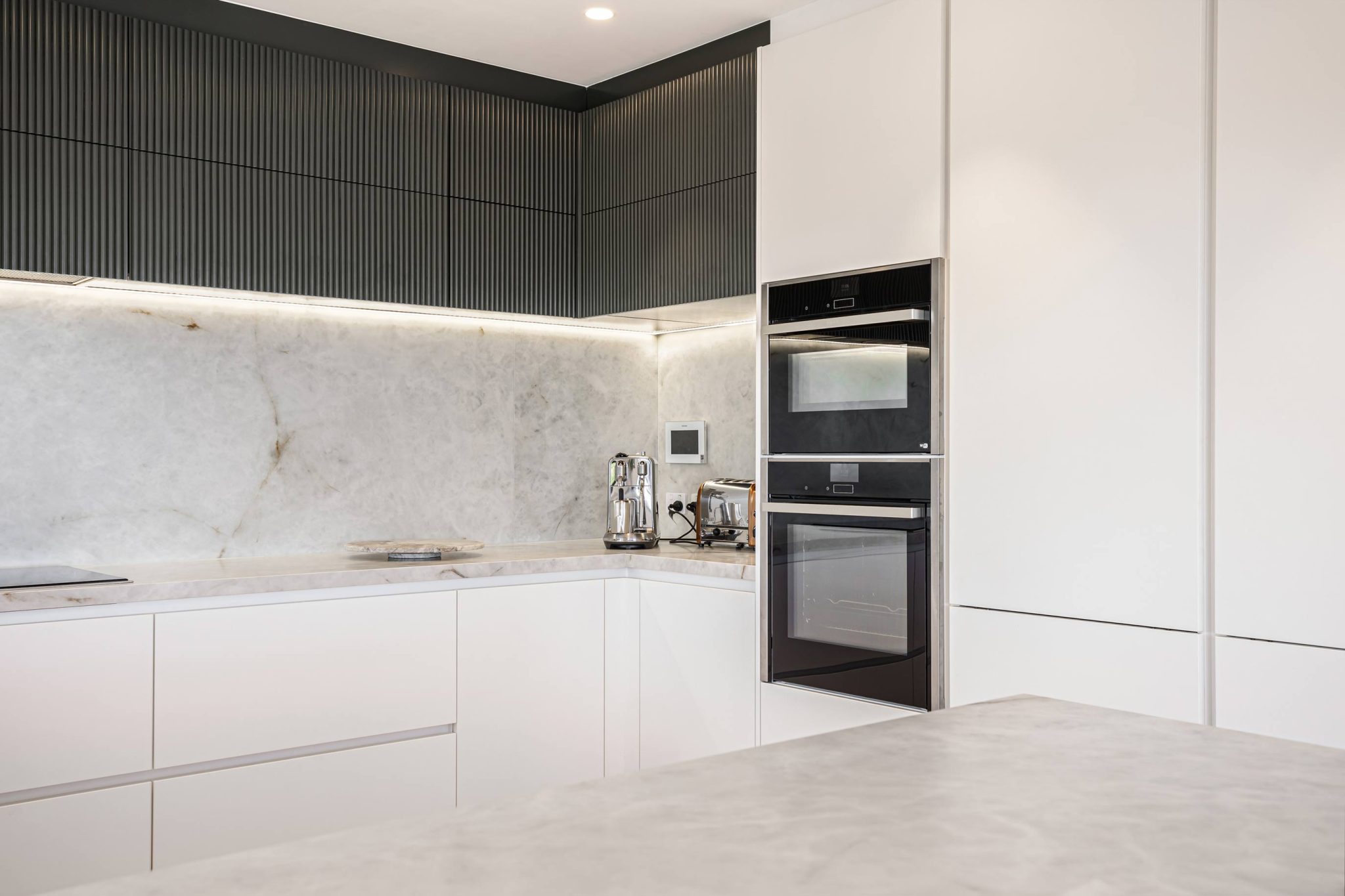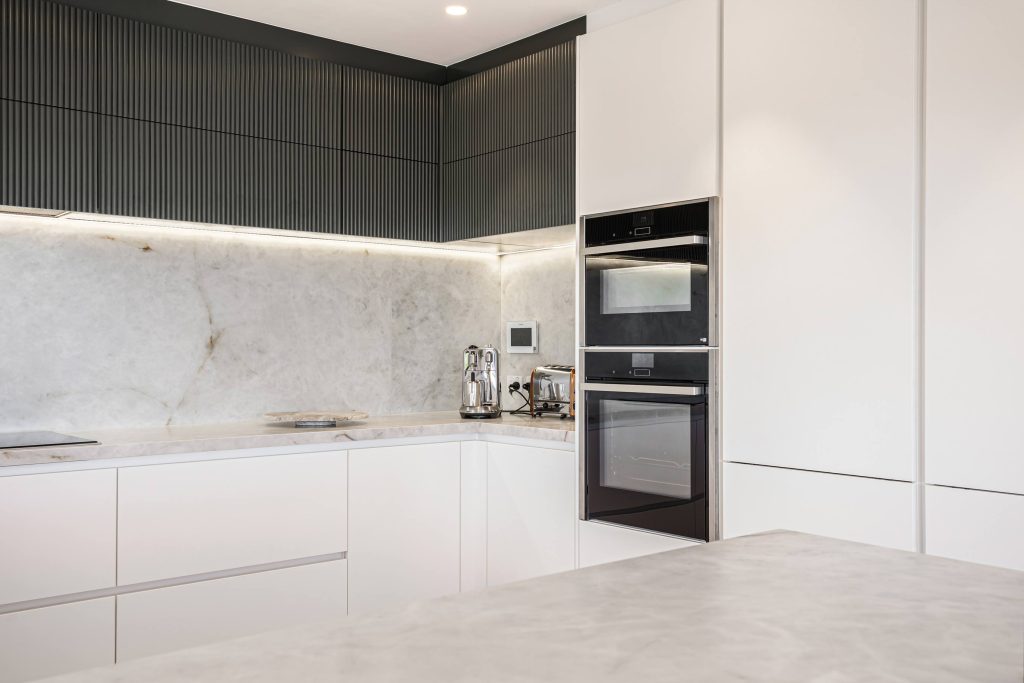 Step 4: Determine the Style
The overall style of your kitchen comes down to your personal preference. Häcker Kitchens can help you curate a thoughtful assortment of materials, to reflect your unique style and personal taste. We're experts in bespoke solutions and our style options are almost infinite.
To get you inspired we've put together a selection of our favourite kitchens and new styles. Go explore! If you see something you like, just save it for easy comparison and get your ideas bank stocked. View our kitchen designs here.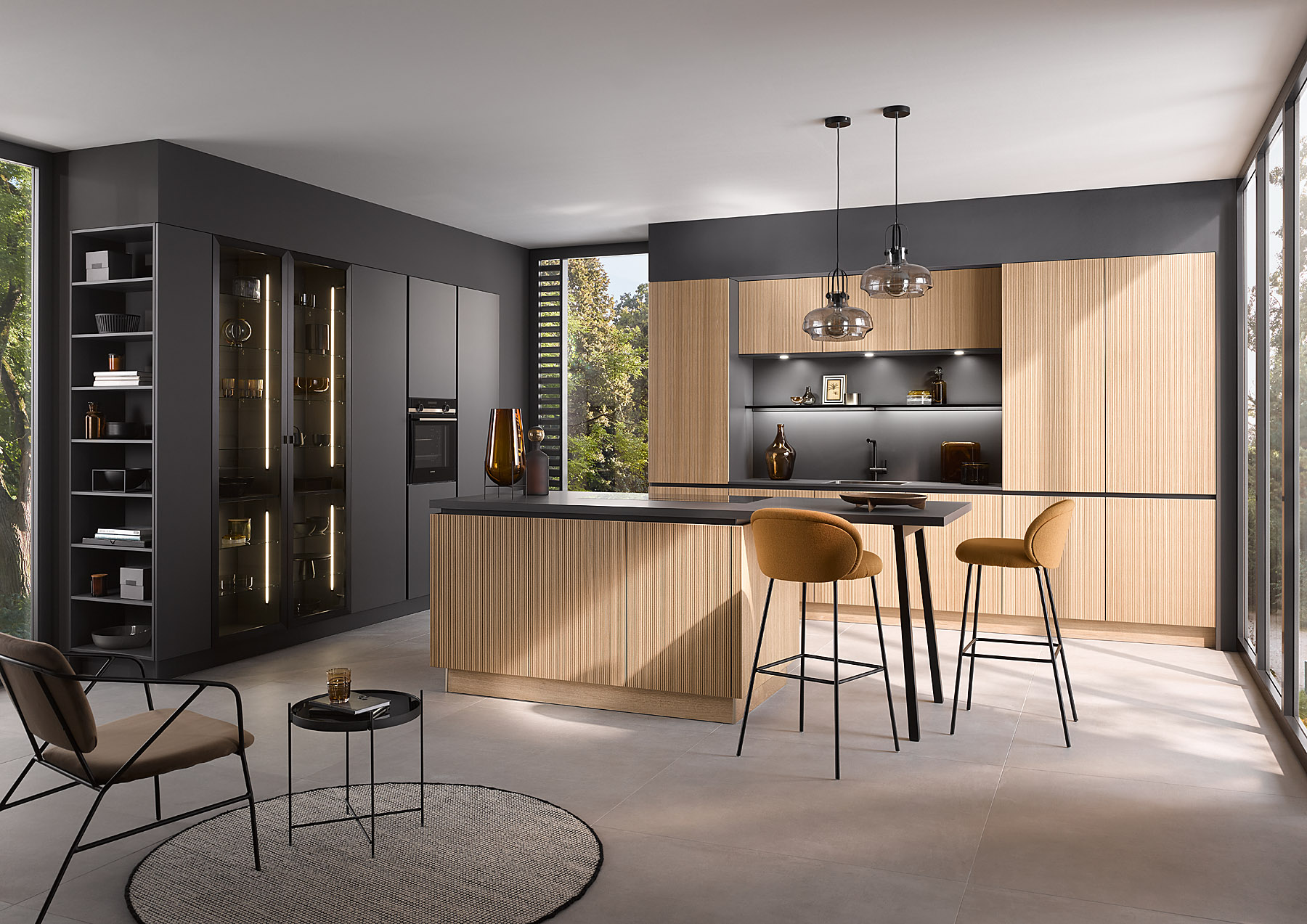 Step 5: Select the Materials
Material selection is a fundamental part of the kitchen remodelling process. One crucial decision is the colour and finish of your cabinet. Popular colours include white, grey, navy, and black, but if you're more adventurous don't shy away from bold colours like emerald green or royal blue.
Choosing the right worktops is another critical consideration. Granite, marble, quartz, and laminate are among the most popular materials, each with its unique benefits and drawbacks. Consider your lifestyle and frequency of kitchen use when making your selection. Different materials have varying properties, such as durability, heat resistance and stain resistance. For example, granite countertops are durable and heat-resistant, making them an excellent choice if you have a large family who loves to cook.
Flooring is often overlooked when designing your kitchen however choosing a material that is both durable and stylish can help tie all of the elements of your kitchen together.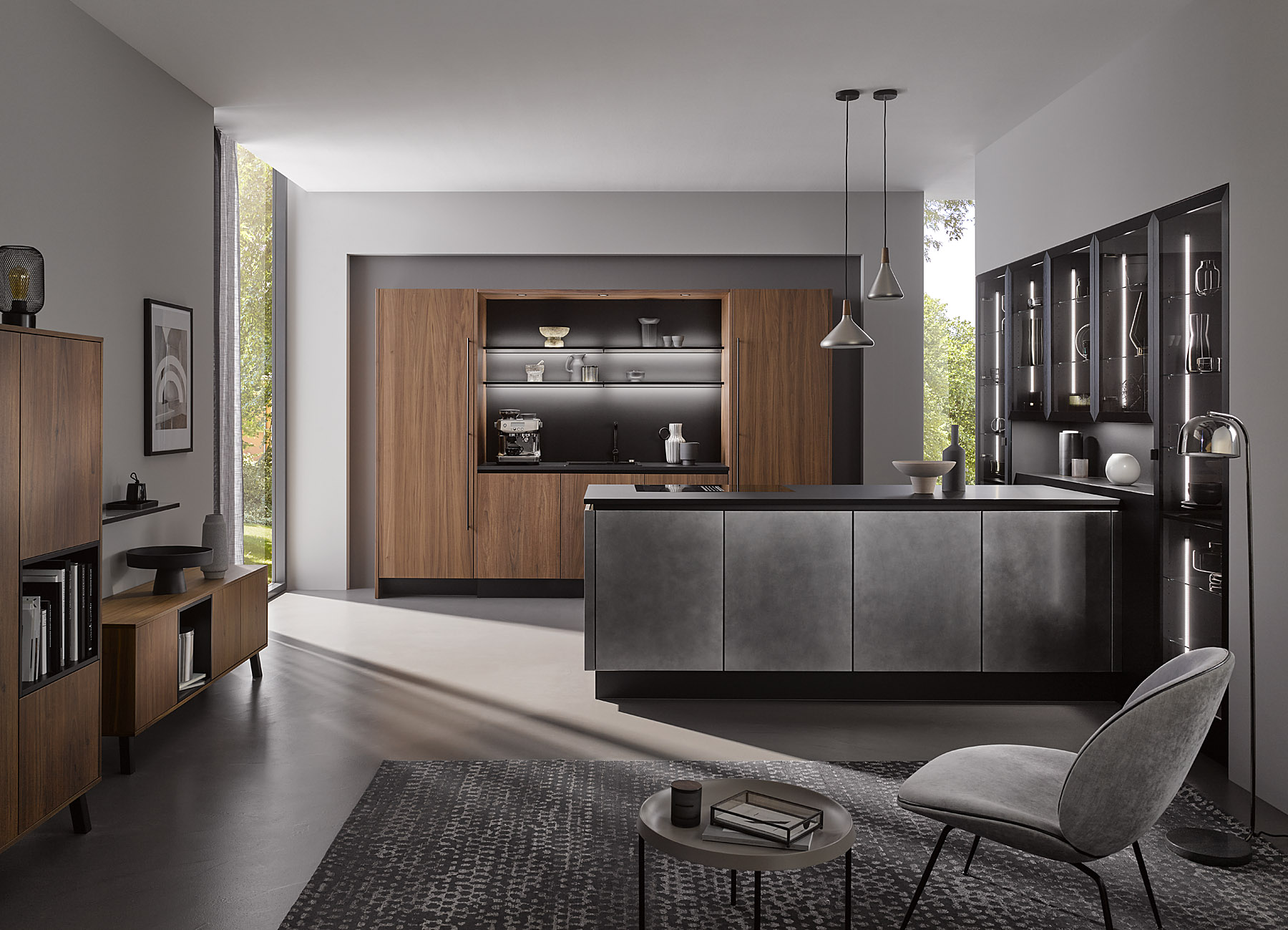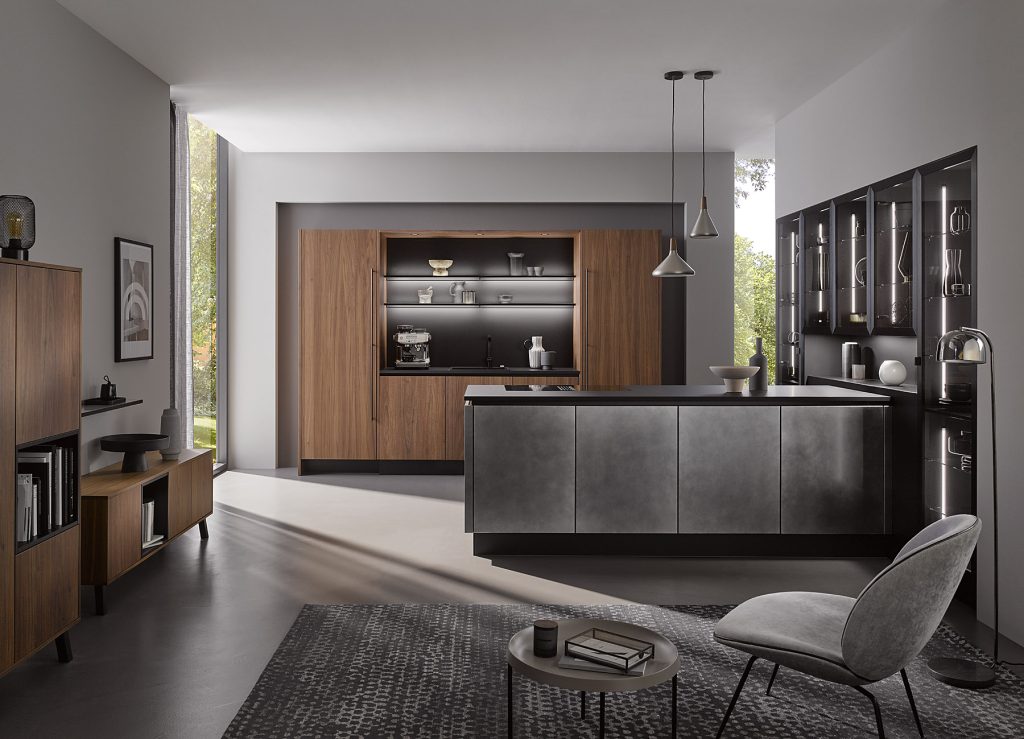 Step 6: Internal Accessories and Organisation
Internal accessories and organisation can greatly enhance the functionality of your kitchen. Consider your specialised storage needs, do you want dedicated space for compost bins or a pull-out pantry for dry goods? Installing pull-out drawers, corner accessories, and pot racks will make storage more accessible. We encourage utilising all available space to maximise storage and minimise clutter.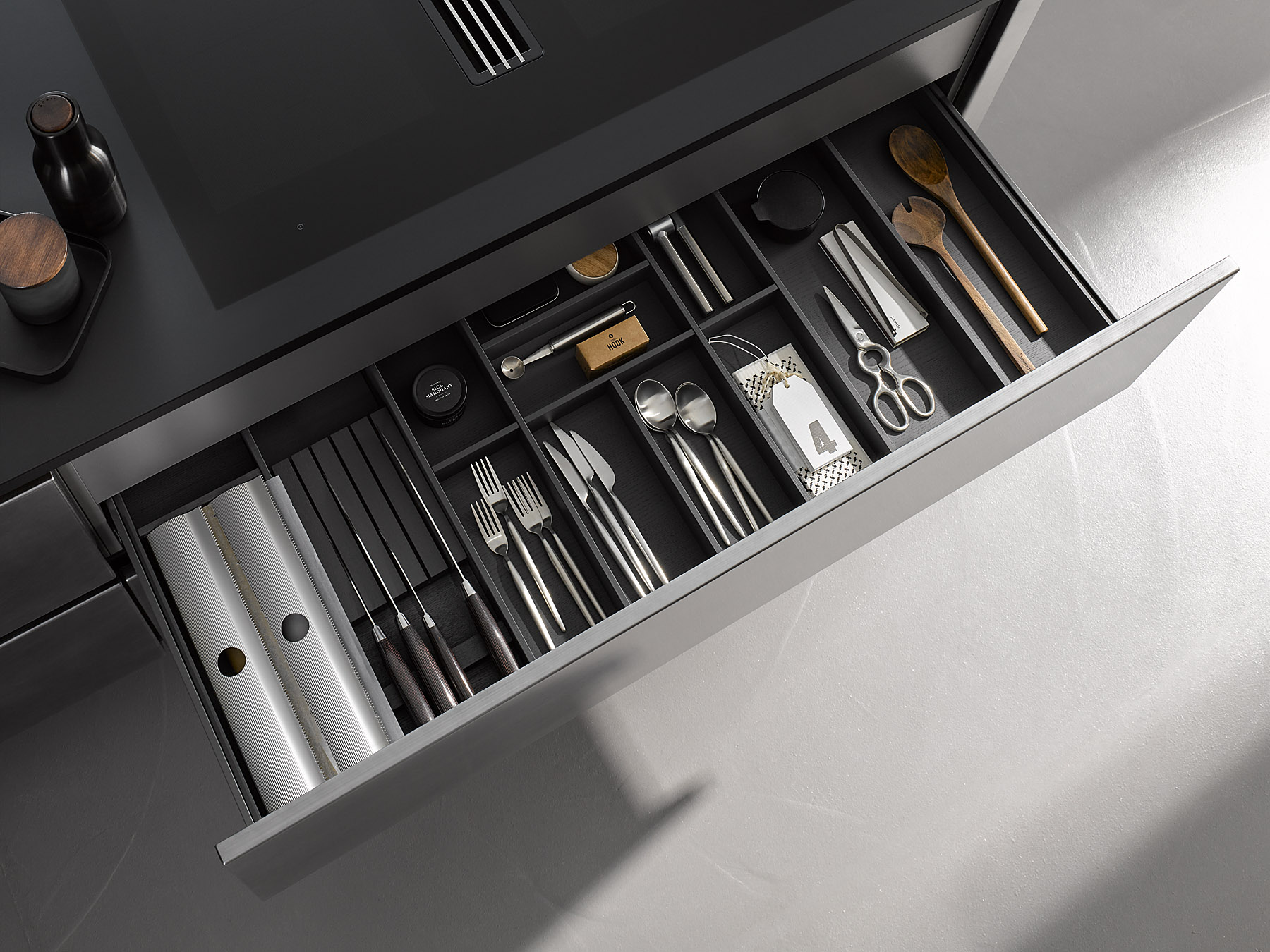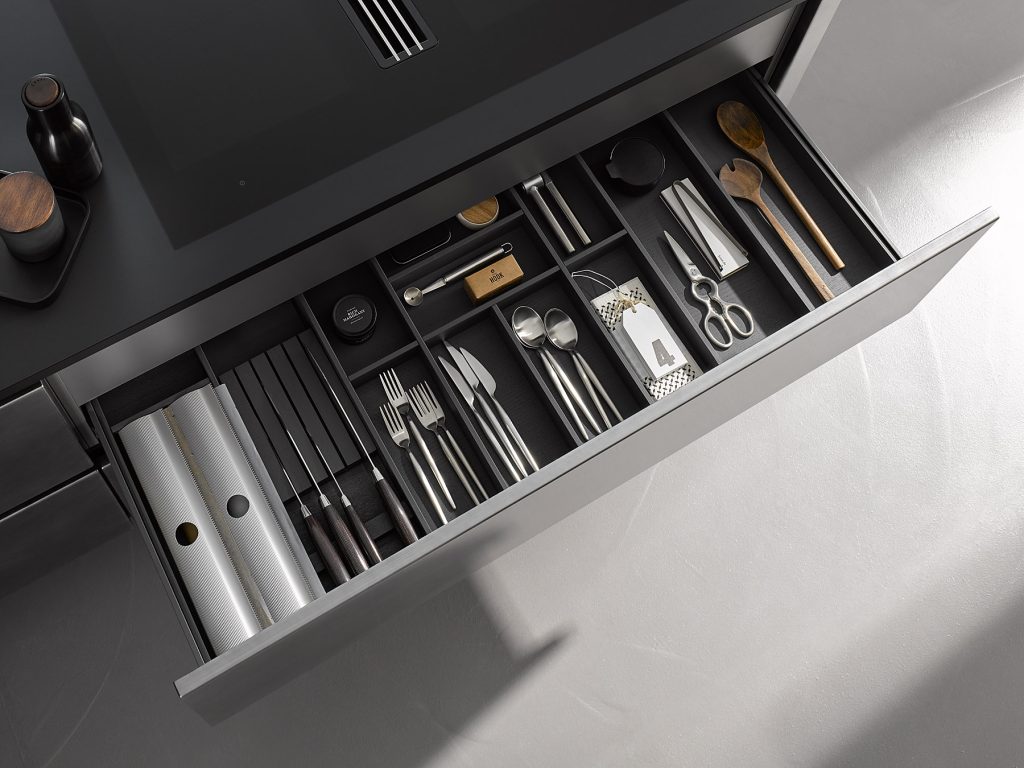 Step 7: Lighting – Functional and Accents 
Planning your kitchen renovation involves careful consideration of lighting fixtures. When designing your kitchen you need to Incorporate three types of lighting: task lighting, ambient lighting, and accent lighting. Task lighting should provide bright illumination for work surfaces, while ambient lighting offers overall illumination to the entire space. Accent lighting can be used to highlight specific features or areas of your kitchen.
Planning is key to a successful kitchen renovation. Take the time to carefully plan each step of the process, considering the layout, maximizing space, choosing appliances, determining the style, selecting materials, organising internal accessories, and incorporating suitable lighting. Häcker's professional designers are ready to assist you in creating a functional and stylish kitchen that caters to your requirements and lifestyle. Click here to book a free design consultation with one of our senior designers.