The process of getting a new kitchen
Getting a new kitchen is a big decision. It is a transformation of your home which both takes time and interrupts your daily life and routines. That's why we do our very best to make it all go as smoothly as possible through every step of the way.
For a start we have summed up the project process in nine overall steps, so you have an idea about how we work and what to expect. You can also find answers to our most frequently asked questions. If you still have questions or there are things you would like to understand better, don't hesitate to get in touch with us!
The project process in 9 steps
1
Discussing your dreams
Visit us at our showroom for a talk about your vision and ideas. Expect a minimum of one hour for us to get a good understanding of what you're after.
2
Plans and measurements
If it's a renovation, now is the time for us to measure your kitchen space. If it's a complete new kitchen we don't measure your home until later in the process. Instead we design plans that meet your vision.
3
Design presentation
Based on our talk and measurements or plans we develop several designs: Some based on your ideas and some exploring other possible directions. This usually takes 5-10 working days. We then meet in our presentation space and you choose your favourite design.
4
Project contract
We go through the details, give you a range of price options and once we settle on the final design we give you a quote and write up the project contract.
5
Production in Germany
We measure your home and make final adjustments to the plans if needed. Once the first payment is in, we place your order. All your kitchen components are manufactured in our state-of-the-art factory in Germany. This takes around 12 weeks from placing the order till receiving the finished kitchen.
6
Preparing the site
Your kitchen site is prepared for installation by your choice of contractors, including all mechanical, electrical and plumbing. If you don't have any preferred contractors, we've got a range of trusted partners that we can recommend you.
7
Kitchen installation
Our Häcker technicians install your kitchen. It takes between 2-5 working days depending on your choice of kitchen elements, and if you are getting appliances from us or elsewhere. Bench tops can require extra time, expect around 10-15 working days.
8
Connecting to the grid
All appliances, plumbing and gas are installed by your chosen professionals. Again we're happy to help finding the right person for the job through our partners.
9
Final details and handover!
We fine-tune your kitchen and make sure everything is exactly as we've planned it before we hand your new kitchen over to you, ready to use!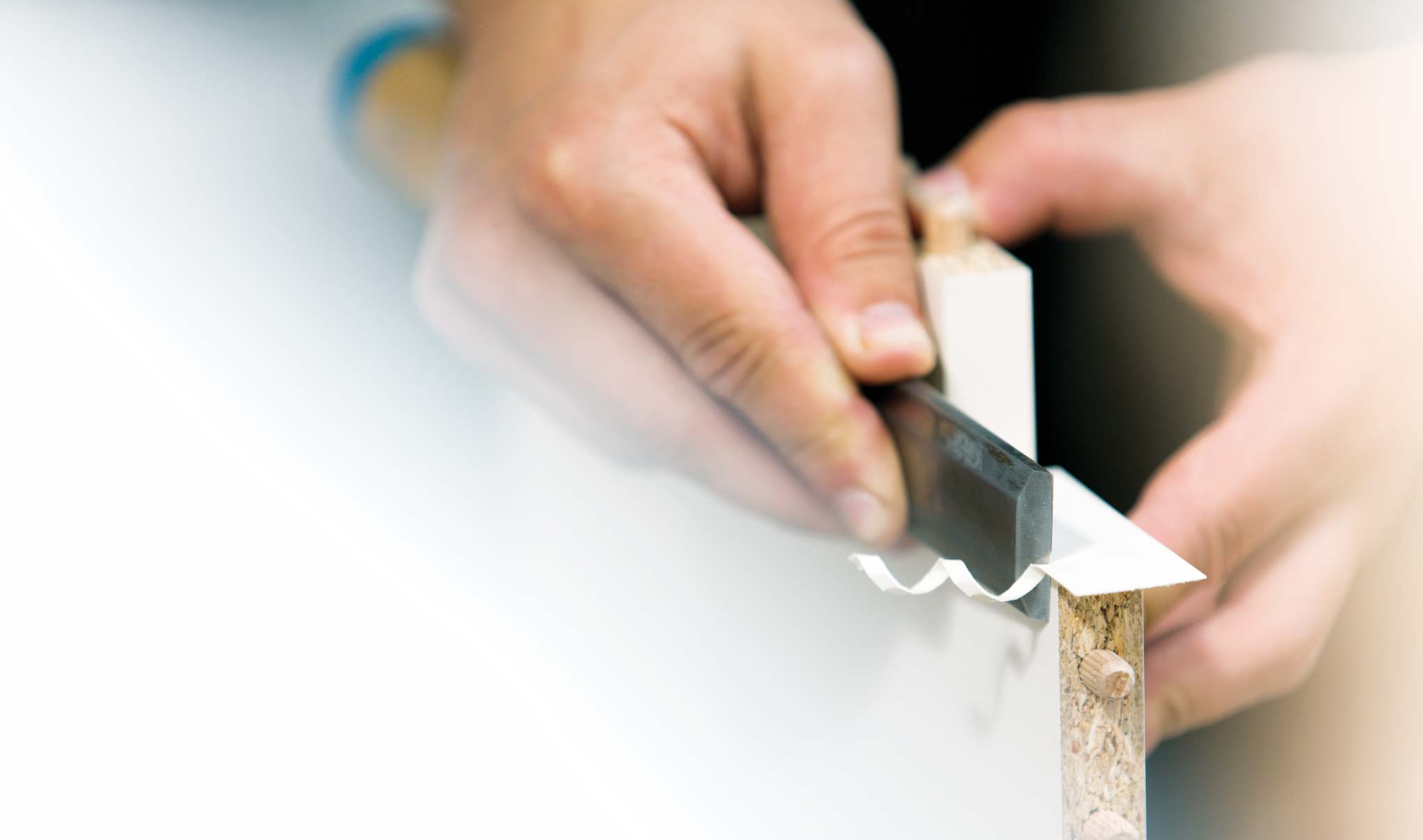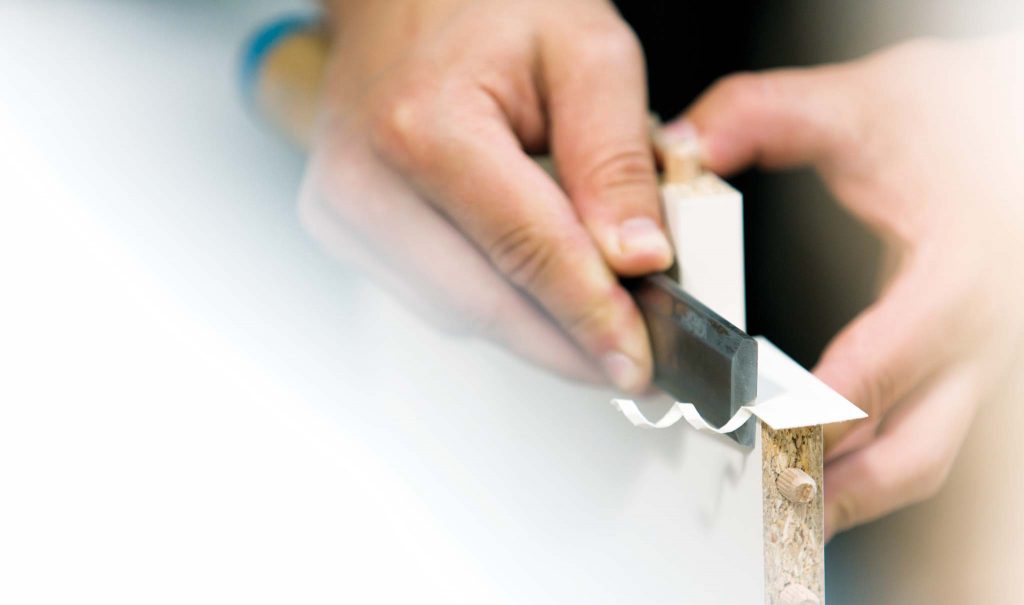 We go the extra mile to make your kitchen a perfect fit
Why buy a 'German made'?
Germany is known for producing the best of most things they put their hands to, and this is no exception for the kitchen industry. The Häcker factory, where all our kitchen components are produced, has a history of more than a hundred years in making quality kitchens. In the research and development division they test every item offered in our range, ensuring that decades of use will not impact the performance of your kitchen. This is why we confidently can say that a Häcker kitchen will last you 25-30 years, and why we offer a 25 year warranty on all our kitchens.
How long does it take my kitchen to get here?
Once the kitchen design has been finalised, it takes around 12 weeks for the kitchen to land in Auckland. A kitchen ordered by sea freight takes approximately 12-14 weeks to arrive from the date of initial payment, whereas a kitchen ordered by air freight takes approximately 5 weeks to arrive.
What are your price ranges?
Our budget varies greatly depending on the size and finish of your kitchen. Some people have large kitchens with huge walk-in sculleries, while others are doing up a small apartment kitchens. Generally speaking, our kitchens start around the 20-25,000 mark, with the average price being somewhere between 35-65,000. If you would like a more accurate quote for your dream kitchen book a free, no-obligation design consultation.
What happens if something is damaged during or after the installation process?
If a component is damaged during the freight or instalment process, we reorder this part straight away. The new component is either airfreighted if it is safe to do so, or added to the next available container shipment. Once the part arrives we contact you to arrange a suitable time to install it.
How long is your warranty?
Our warranty is 25 years. We stand by our kitchens, and they stand the test of time.
Are the kitchens modular?
All of our kitchens are made to order. Once you order your kitchen your production slot is booked with our factory in Germany. We have a vast range of componentry and are able to make completely customised sizes to make your kitchen fit perfectly in your home.
Embarking on the design process of a kitchen can be daunting, Häcker Kitchens made it an absolute delight! We are in love with our new kitchen! From the beginning, our dealings with Häcker Kitchens have been fantastic and we want to thank Julia and Phil for delivering a kitchen we could only dream of.

— Laetitia