Renovating or building a new kitchen will likely be one of the biggest investments you'll make in your home. We all know when designed well, they add a huge amount to both a home's aesthetic appeal and resale value. In this illuminating blog, we delve into the intersection of innovative technology and timeless design, offering invaluable insights to ensure your kitchen not only meets today's demands but also your needs 20 years down the road. Join us as we navigate the exciting landscape of kitchen design and the ingenuity of tomorrow, all while balancing practicality and style.
Understanding the Concept of Future-Proofing Your Kitchen:
As the core concept of this journey, understanding future-proofing lays the foundation for a kitchen that evolves with you. So what is future-proofing? Future-proofing is a forward-thinking approach to kitchen design that anticipates changes in lifestyle, technology, and design trends. It's about creating a space that not only meets your current needs but also adapts seamlessly to future shifts.
Why should I future-proof my kitchen? Future-proofing your kitchen is a proactive way to save time and money in the long run. By incorporating adaptable elements now, you can minimise the need for costly renovations down the road.
Some of the benefits of future-proofing your kitchen include:
Long-term Cost Savings: Invest wisely in materials and layouts that last, and minimise the need for frequent updates.
Enhanced Functionality: Future-proofed kitchens accommodate evolving lifestyles, ensuring every space serves a purpose.
Adaptable Design and Layout:
Creating a kitchen that seamlessly transitions as your life does. Flexible kitchen layouts for changing needs with adaptable layouts are the cornerstone of a future-proof kitchen, catering to a range of scenarios. Design areas that are multi-functional such as a bench top that can cater for cooking, dining, working, and socialising all in one dynamic area.
Design with expansion in mind, from welcoming new family members to evolving hobbies. Incorporate features such as easy-to-access storage and a layout that minimises physical strain to ensure comfort for all ages and abilities.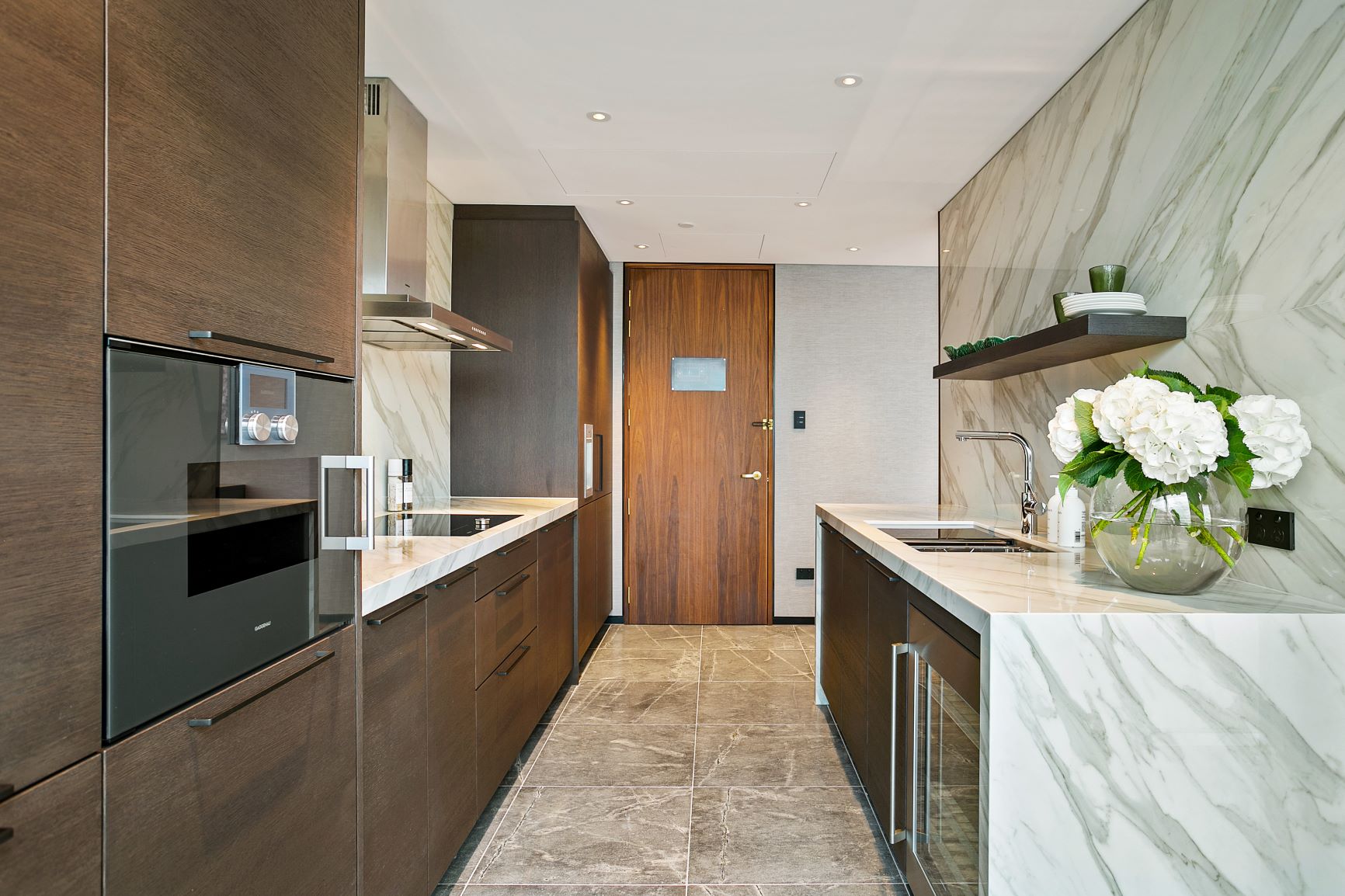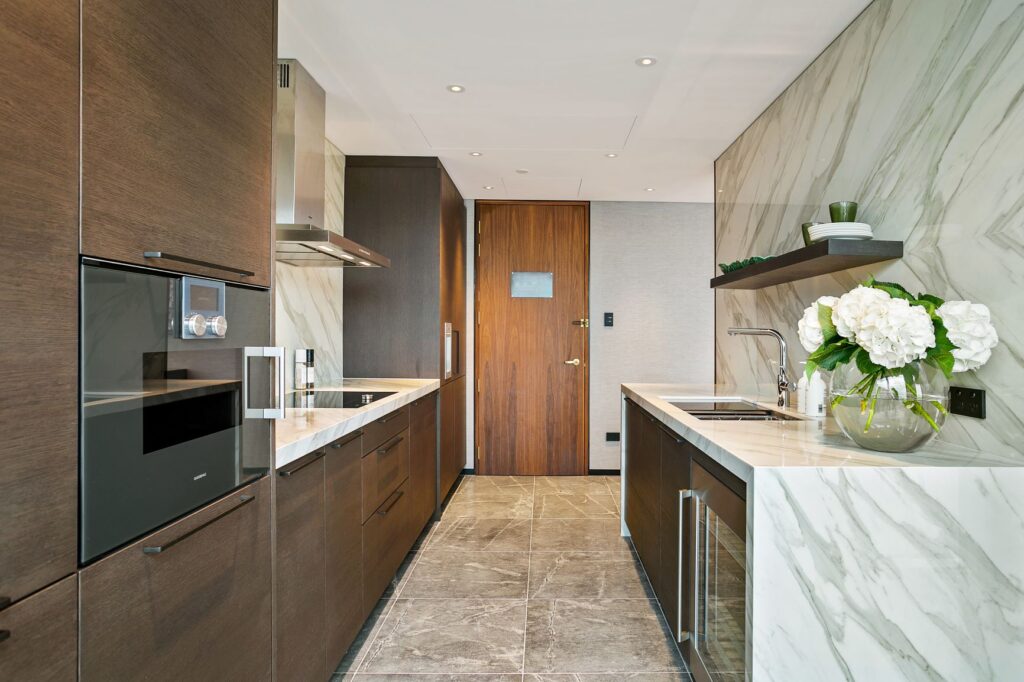 Investing in High-Quality Materials:
Invest in materials that will withstand the test of time. Selecting resilient and long last materials which stand up to the demands of daily cooking such as quartz and granite are both great benchtop options that offer both durability and timeless appeal.
Investing in high-quality storage solutions ensures a functional kitchen for years to come. Choose cabinets not only based on visual appeal but also on how sturdy and well-crafted they are. Create tailored storage solutions that fit your specific needs while maximising every inch of space.
Future-Proofing Your Kitchen Appliances:
In today's rapidly developing technological landscape, new appliances are released frequently. Planning ahead for this is important. Strategically choose appliances that stand the test of time. Invent in appliances known for their durability and ability to integrate with evolving technology. We also recommend designing your kitchen layout to be adaptable to changes that can cater for changes in the size or type of appliance.
Exposed cords running along your benchtop or floor will kill the ascetic of your kitchen. When designing create spaces for extra wiring to be concealed.
Smart Storage Solutions:
Maximise your kitchen storage efficiency. You don't want to invest in the kitchen of your dreams just to realise you don't have enough storage space for all of your supplies.
Utilise every nook and cranny with innovative storage solutions. Think about pull-out pantries, corner draws or sliding spice racks to optimise for tight spaces.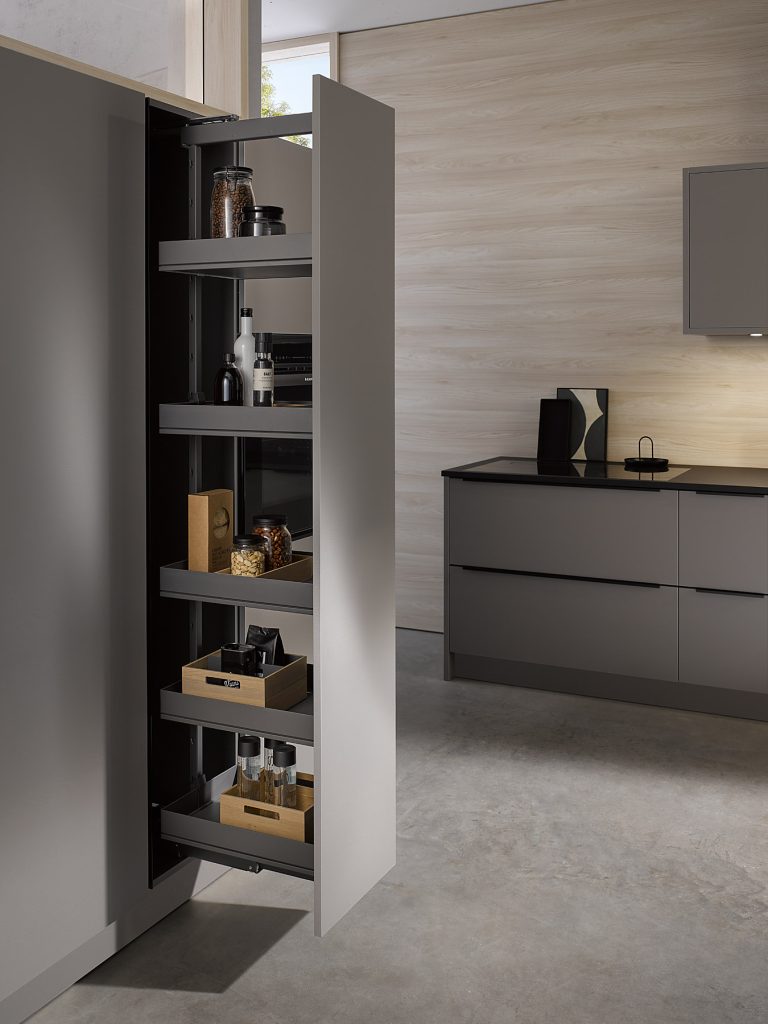 Collaborating with Professional Kitchen Designers:
A professional kitchen designer not only possesses the skills and experience necessary in designing a functional kitchen but also maintains an up-to-date and extensive understanding of appliances, hardware and materials. Given the constant evolution of products, kitchen design specialists are adept at crafting kitchens that stand the test of time, ensuring a lasting and timeless result. To ensure you are picking the right kitchen design studio have a look at some of the most important questions you should ask before deciding on a studio to partner with.
Future-proofing your kitchen empowers you to create a kitchen that you'll love 20 years down the road. By taking on board the ideas we've discussed above, you're investing in a space that evolves with you and you're family. Book a free kitchen design consultation to discuss more ideas around future-proofing your kitchen.